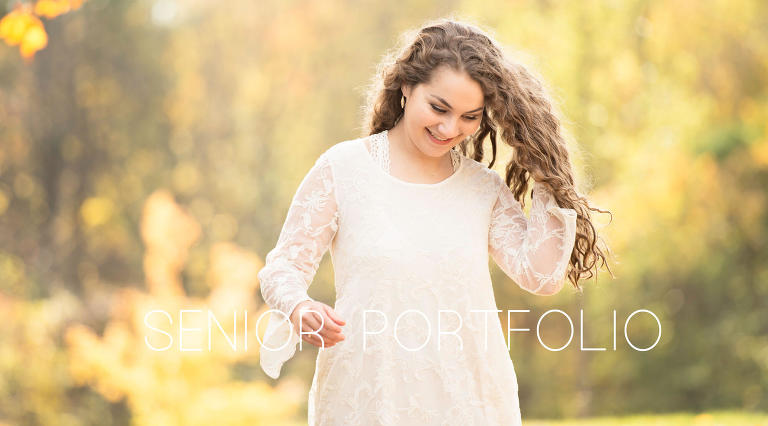 It's finally THAT time! Your Senior year! You've waited a long time for this, you've worked hard and now it's time to celebrate YOU! It's a time you will remember forever, full of momentous events including your last first day of school, the last high school football game you attend, your last chorus concert, your senior prom, etc. It's a year of closing the door on one chapter while preparing for the next. A year filled with milestones and being on the cusp of something great, your future! By documenting with professional photography, you will have forever captured who you are, RIGHT NOW.
Your senior portrait experience is all about YOU. I want the final prints you hold in your hand or hang on your walls to reflect who you are at this moment in time. Its all about your style now, the sports you are involved in, the job you hold, the books you read, the instruments you play … who you are right now.
Your session with Tish OConnor Photography will be an experience. It will start upon booking. We will be in contact regarding outfit choices, accessories and locations. Feel free to send me texts or emails of ideas you have or questions about clothing choices. I want your session to reflect who you are and make it a fun, exciting experience you will remember forever.

1. Be fashionable, but be sure to stay true to your own unique style. Pick outfits you feel comfortable in,  those that match your own style. This is a special opportunity, so put some thought into your choices.
2. Bring layers! Fall is the perfect time for sweaters, jackets, scarves, etc. Layers add dimension and               texture to your photos, so mix it up in your outfit choices. Ladies, you can also layer with boots and               boot socks.
You can bring layers for spring or summer photos as well. A cute wrap, poncho, sweater or jean jacket           can give a new look to an outfit.
3. Accessorize! Jewelry can add a nice statement and pop to your outfit. Don't be afraid to bring along         different jewelry to match each outfit. Think long necklaces, chokers, watches, bracelets and                           earrings. You can also bring a favorite hat or your favorite pair of sunglasses!
Want to add something extra? Balloons, smoke bombs, a sky lantern? Talk to me and we can work it in to your session!
4. I can't stress enough how important your choice of shoes is. Fall is the season for rocking heels, boots and booties. Summer and Spring are perfect for sandals and strappy heels. You can even throw a pair of trendy rainboots on for a different look. Want a cool urban vibe? How about some leather high tops or a pair of Chucks!
Guys, I don't expect you'll be as excited about shoes as the gals, however, shoes can totally make your           outfit and tie everything together. You can bring both dressier and casual shoes.
5. Don't be afraid to bring a dressy outfit or two. Ladies, how many opportunities do you have to wear           your favorite dress?  Guys, throw on a tie/bowtie, a cool sweater or jacket.
Want to wear your prom dress? Awesome! We can determine ahead of time the perfect location to get the look you want.
6. Add some color! Definitely bring some black or solid colors, but also bring something vibrant for some fun. Your favorite red or pink Converse, maybe apply some red lipstick or a throw on a yellow jacket – something that can add a splash of color to make your photos POP!
Still not sure? Bring along 1 or 2 extra outfits and accessories. Sometimes seeing your outfit choices at the location of your session can help you decide.
7. Ladies, don't neglect your fingernails. During your session, your hands will be in many of your photos, framing your face, holding your jacket or just on a wall. Make sure they look the way you want them to. You don't want to distract with chipped nails. If you paint your nails, please be sure they are done neatly. Stay away from crazy patterns or bright colors that may clash with different outfits. A French manicure, wearing a light or neutral color or even nails without any color photograph best.
+  Below is a link for Seniors | What to Wear on my Pinterest page . Click over if you want a little inspiration for your custom Senior Session!