HAPPY FIRST DAY OF FALL!
it's such a fun time of the year.  the weather is typically cooler, making sessions a little more comfortable. the leaves are starting to change colors, providing rich, vibrant backdrops. its a time for warm drinks, yummy food and walks through the leaves. so, i thought it was fitting for the first day of fall to post a little fashion inspiration as well as a few tips for dressing for your fall portrait session.
SIX FASHION TIPS FOR YOUR FALL SESSION
be fashionable, but be sure to stay true to your own unique style. pick outfits you feel comfortable in, those that match your own style. this is a special opportunity, so put some thought into your outfit choices.
Wear layers! fall is the time for sweaters, jackets, scarves, etc. layers add dimension and texture to your photos, so mix it up in your outfit choices. ladies, you can also layer with boots and boot socks.
accessorize. jewelry can add a nice statement and pop to your outfit. don't be afraid to bring along different jewelry to match each outfit. think long necklaces, watches, bracelets and earrings. you can also bring a hat along for a different look.
shoes. i can't stress enough how important your choice of shoes is. fall is the season for rocking heels, boots and booties. you can even throw a pair of trendy rainboots in for a different look.
don't be afraid to bring a dressy outfit or two. how many opportunities do you have to wear your favorite dress? a dress with boots and a jacket is perfect for fall!
still not sure? bring along 1 or 2 extra outfits and accessories. sometimes seeing your outfit choices at the location of your session can help you decide.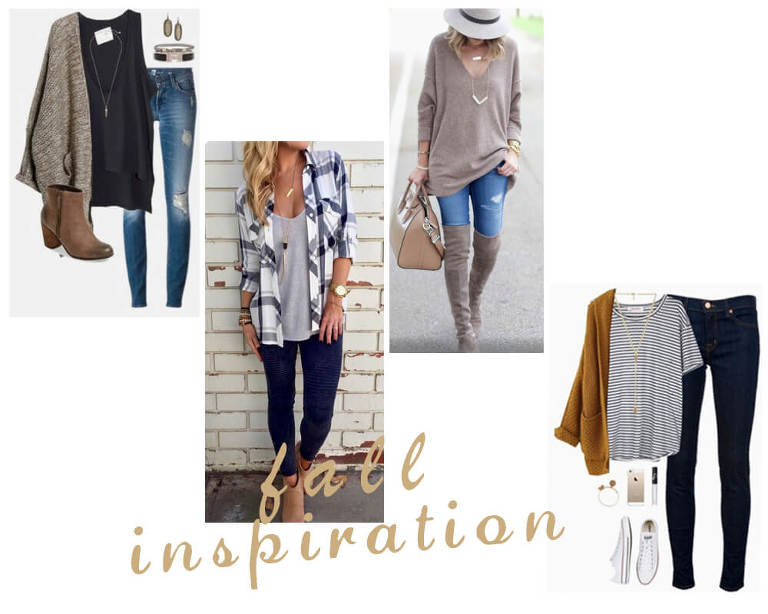 and for more ideas and fall combinations, check out my What to Wear board on my Pinterest page. follow these fashion tips and you'll be sure to rock your session!
Happy Autumn!